Subscribe for the latest industry trends, insights and more!
Subscribe via
RSS Feed
|
ShareThis
Ropella Places Director of R&D for BITE Beauty - Press Release
Posted: 06/19/2018 Category: RG Executive Search Placement
TORONTO, CANADA, JUNE 19, 2018 – Congratulations to Gajan Haas, who recently accepted an offer to become BITE Beauty's new Director of Research and Development.
Gajan has 20 years of personal care research experience, at companies including Melaleuca and Crabtree & Evelyn. He has his Bachelor of Science from Cornell University in Biochemistry with a concentration in Molecular Biology.
BITE Beauty is a cosmetics company that combines high performance with "good-enough-to-eat ingredients" for their line of lipsticks, lip glosses, lip balms, and more.
comments powered by

Disqus
Subscribe for the latest industry trends, insights and more!
Subscribe via
RSS Feed
|
ShareThis
Behavior-Based Interviewing for Successful Hires
Posted: 06/05/2018 Category: RG White Paper
Several Ropella employees serve as coaches for their children's youth sports teams, most recently baseball and t-ball. Before the start of the season, the kids go through a "Skills Assessment" – everyone who has signed up demonstrates their ability to play: hitting, catching, and running the bases. Coaches grade the kids, and use the results to evenly distribute talent across teams. As practices begin, they know which kids on their team are likely to be superstars, and which are going to need a lot more attention in order to develop their potential.
Once practice actually starts, though, anything can happen. Two kids with approximately equivalent skills and level of experience can take two completely different paths. One may indeed earn stellar statistics, propelling his team to victories, while the other may stagnate while his teammates grow and end the season as more of a liability than an asset.
What is the difference? It could be any number of traits that a skills assessment isn't designed to measure: work ethic, an eagerness to learn, and an ability to work well as part of a team.
The same is true in hiring. Looking at a candidate's skills and experience is only going to reveal so much information – especially since as many as 30% of job seekers exaggerate their accomplishments on their resume. You need to know more than that in order to be able to select the best candidates from among the good to poor ones – research shows that hard qualifications like college degrees and years of experience are less predictive of job success than soft skills like creativity and empathy. When you find out more about candidates' ability to function in the position while using their skills, along with their real character and behavior, it will help you to better understand each candidates' likelihood of success.
The most effective interviewing techniques focus more on the behavioral experiences of an individual rather than on the skills and past training. It is believed that if an individual has the right attitude, aptitude and behavior, that they can learn whatever skills are needed for the position.
Use Reporter's Questions for Best Results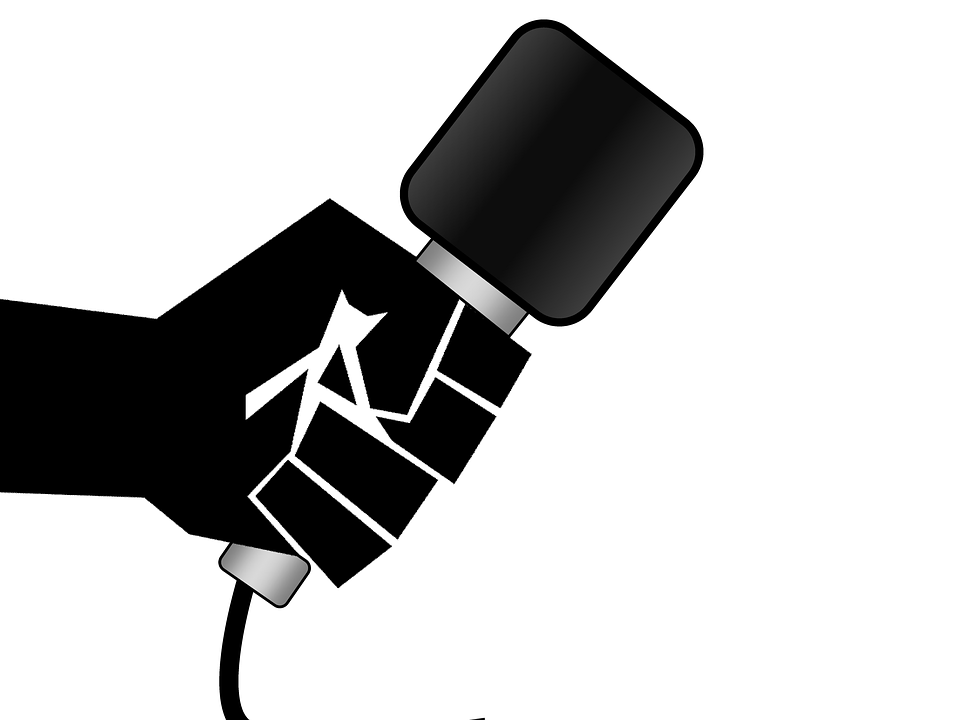 The basic reporter's questions – Who, What, When, Where, Why, and How – are the tools you need for behavioral analysis. By applying them to the issues related to behavior (such as work ethic, ego, persuasiveness, courage, etc.), you can determine the value of a candidate for a particular position. In order to ask the right questions, you will need to determine beforehand which traits are essential for someone who will be successful.
A good interviewer will use behavioral questions to approve or eliminate candidates accordingly. A nurse who is currently working at a competitor's organization might have everything you think you're looking for: an advanced degree, conferred with honors; many years of experience in the field; and right in the middle of your target compensation range. A lack of the right behavioral traits, however, may indicate that she would not work out well in the position you have available. They could even indicate that you are looking at the problem child of the other organization – and not at the superstar you need. There still is some truth to the adages "You can't teach an old dog new tricks" and "A leopard can't change its spots," and the right kind of interviewing can reveal potential problems.
If your interviews determine that someone has the right traits even without all of the specific skills, then you may want to train and develop them further to hone their skills. This kind of person will be worth the investment of time.
Top Questions to Get Behavioral Responses
When seeking to assess a candidate on a behavioral trait, you want to formulate your questions to elicit a response based on that trait. For example, if you want to find out how creative a candidate is, you can ask, "In what ways have you demonstrated creativity at work in the last 60 days?" Or, you might ask, "What kind of creative project have you done recently at work? Was it successful?"
Here are some key behavioral areas you might investigate in an interview, along with the key traits you want to uncover.
Intelligence: Analytical; Conceptual; Creative; Objective; Cultural
Work Ethic: Commitment; Pride; Passion; Empathy; Desire to Lead
Get Things Done: Focused/To the Point; Solutions Oriented; Goal Oriented; Pride in Results; Prioritize
Courage: Willingness to Disagree; Perseverance; Stand Up for Belief
Ego: Self-Confidence; Self-Reliance; Presence
Persuasive: Empathy; Desire to Convince; Problem Solver
Communicator: Clear and Concise; Complete Answers; Listening Skills
Resourceful: Creative; Flexible; Low Supervision
Leadership: Responsibility; Team Player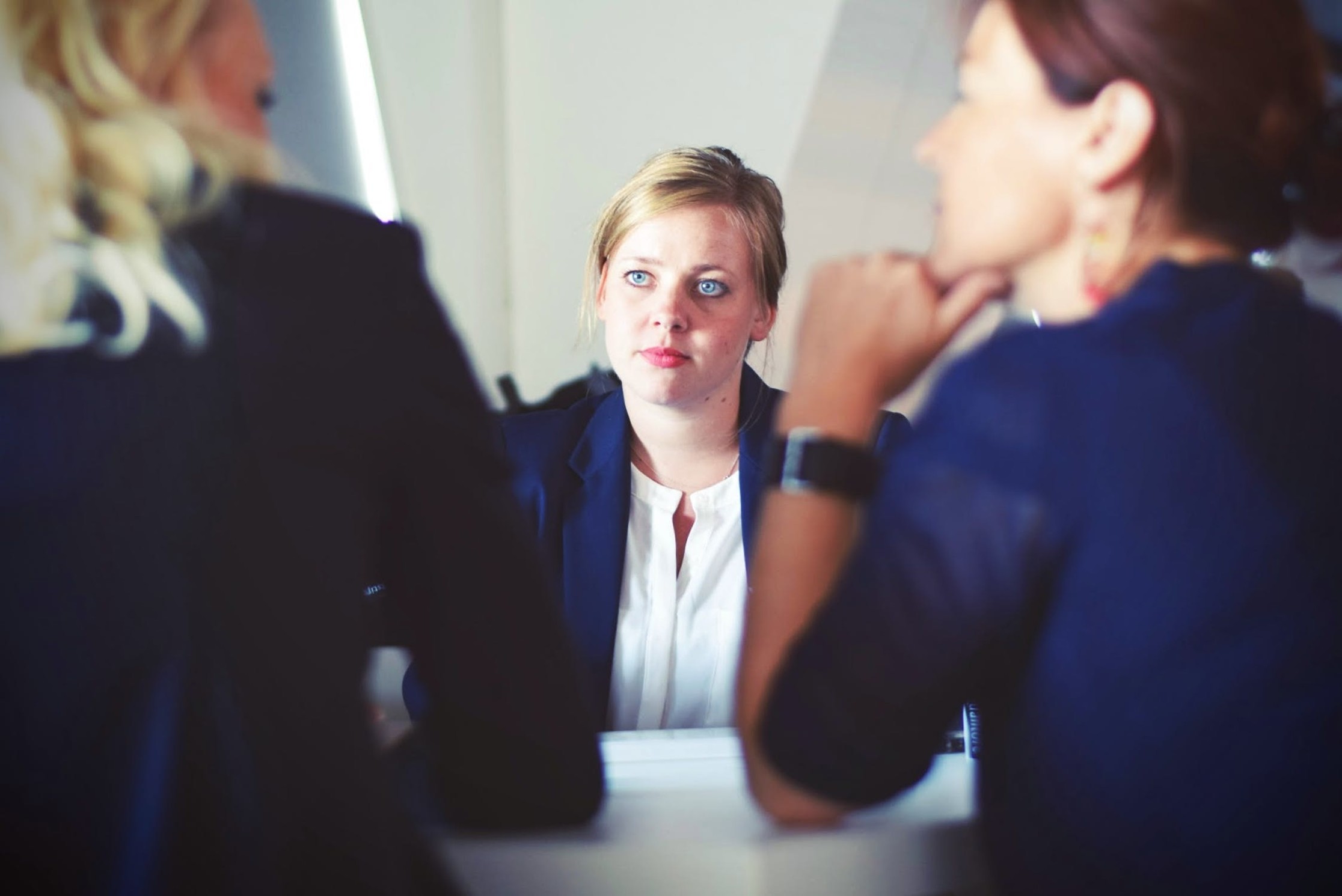 During most candidate selection processes, only candidates who pass the early pre-screening stage (focused on hard qualifications) are sent on to the hiring manager for interviews. At this stage, the hiring manager should be focused on behavioral questions to determine which candidate will be the right fit for the job and the organization. Questions need to be asked to determine their depth of experience as well as their cultural fit into the specific department. If the candidate is going to be interviewed by more than one person, the questions should be divided so as to not duplicate the same material. This will enable the interviewers to cover more ground.
When behavioral-based interviewing is used, some powerful results are certainly worth noting:
Increased retention leads to decreases in turnover of up to 50 percent.
A more experienced staff improves outcomes and quality.
Improved client satisfaction drives higher levels of productivity and employee satisfaction.
All of these factors work together to improve outcomes and client satisfaction, as well as the organization's financial performance.
The Value of Behavioral Interview Questions
If you were a candidate applying for a job, think about how you would describe yourself when asked to finish this sentence, "I am a _____________."
Following are the top five responses for this sentence, "I am a __________.":
team player
hard worker
people person
self-starter
dependable employee
Now consider what these responses tell you as an interviewer. What do you now know about the person who gave you these responses? Nothing really. Only a vague interpretation of the candidates' own opinion of themselves (or, worse, a vague idea of what the candidate thinks you want them to be, as opposed to who they actually are).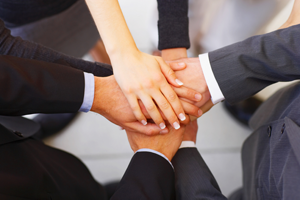 The basis of behavioral interviewing is that the past performance of an individual is the best way to predict future behavior. During the interview process, questions are asked in a way that gives the candidate the opportunity to tell you about past performances, experiences, or skills. You should tell the candidate to give as many specific details as possible when they give their answer. His or her response will enable you to tell how they would perform in situations that are similar to the ones they will encounter in your open position.
Have you ever applied for a mortgage for a home? Besides the paperwork and fees, what information is the mortgage company most interested in? You can be sure that they will take a serious look at your credit score and credit history. Why? They will base your ability to pay in the future largely upon your actual repayment history and how you handled your finances in the past.
The difference is, you can't lie about your credit score, while candidates can lie on their resume. The use of a credit score to assess financial responsibility is just one of many examples of where past behavior is used to predict future performance.
Whether to accept a second date, how you bet on a horse race, and whether you ask a babysitter to come back a second time to watch your children are all examples of how we use specific past behavior to inform our everyday decisions. Our hiring decisions should be treated with the same due diligence.
Comparing Results from Different Types of Questions
Let's take a moment to look at what kind of information we can expect to receive from both a behavioral and a traditional approach – and then compare them.
Here are two examples:
At ABC Technologies, our clients are our top priority. Many clients find themselves with urgent IT needs and their stress level is very high. If they become upset with something that has happened or something they feel should have happened but didn't, we need to continue to be responsive. We call this service recovery. Do you have experience with service recovery?
At ABC Technologies, our clients are our top priority. Many clients find themselves with urgent IT needs and their stress level is very high. If they become upset with something that has happened or something they feel should have happened but didn't, we need to continue to be responsive. Can you tell me about a time that you worked with an upset client, how you dealt with it and what the final outcome was?
The facts given in the above information is the same – only the ending is different. Now let's see how these two questions differ in the information they elicit.
Question 1 can be answered with a simple "Yes" or "No." This will seriously limit the flow of information being given. Even if the candidate specifies their years of experience in service recovery, you won't have any idea of how successful they have been in these situations.
Question 2, on the other hand, encourages the candidate to provide information that will let the interviewer see how well he or she performed under similar situations.
Non-behavioral-based questions are often closed-ended. Candidates can answer with a "yes" or "no" or another brief, non-specific response. Facts and figures are easily exaggerated, or answers tailored to what they think the interviewer is looking for.
Behavioral-based questions, on the other hand, are always open-ended. Candidates must answer with a specific, detailed example or story, which is harder to make up on the fly. Behavioral-based questions are not hypothetical. Do not use language such as, "What would you do?" Use prompts such as, "Tell me about a time when you..." Anyone can tell the bank that they will pay on their mortgage each month; whether or not this is true is a different story.
Choosing the Behavioral-Based Questions You Need
At this point you are probably wondering: How might I identify the skills that are most important and critical to success in a given position? As a hiring manager, how to I develop behavioral-based questions that help me identify the right person for the job?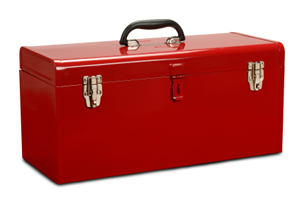 Start by identifying the must-have soft skills for the position. Perhaps they need to have an entrepreneurial mindset, excellent attention to detail, and an ability to work cross-functionally within a complex matrix organization.
The book The Right Hire can help you to identify these key traits and implement them into a comprehensive system of assessment. The following resources can also help you to identify these key traits:
The job description.
The characteristics of your top performers, especially on the skills and behaviors they demonstrate on a daily basis.
Your organization's standards of behavior.
Personality profiles.
Tests.
The next step is to identify and prioritize the job-specific competencies that are most important in order to ensure the candidate will be successful in the new position. Let these serve as a foundation upon which you can develop the behavioral-based questions that will allow you to recognize these traits in your candidates.
For the highest priority characteristics, you may want to consider creating a Skills Survey – a pre-interview questionnaire that candidates can take the time to formulate their answers from the comfort of their own homes. A Scorecard will allow you to assess these answers against an objective standard, so you can determine which candidates are worth investing in a phone or face-to-face interview. When you get to the interview, you will already have a good idea of how well the candidate will fit into your organization, and you can tailor your questions to dig deeper into the information they have already provided.
Sample Questions for Behavioral Interviews
1. Exercising good judgement
What is the most difficult decision you have had to make? How did you arrive at that decision? What was the result of your decision?
Describe a situation where you handled decisions under pressure or when time limits were a factor. What was the outcome?
2. Critical thinking skills
Describe a time when you had to analyze a problem and generate a solution. What was the result?
Tell me about a situation that did not work out as expected and for which you were responsible for deciding the next steps. Where did this lead?
3. Exercising initiative
Can you tell me about a time when you went beyond your manager's normal job expectations in order to get the job done? How were you recognized?
Tell me about a time when you identified a new, unusual, or different approach for addressing a problem or task. What was the benefit?
4. Client orientation
Describe a time when you had an irate client. How did you handle the situation?
5. Continuous learning
Tell me about a specific situation when you did now have the knowledge or skill to complete a task or assignment. How did you overcome this challenge?
6. Initiative
Give me an example of when you had to go beyond the call of duty to get the job done. How were you rewarded?
7. Adaptability
Give me an example of a time when you had two important projects competing for your time. How did you select the priority?
8. Teamwork
What did you do in your last job to contribute to a team environment? How were you recognized for your contribution?
9. Communication
Tell me about a time when you had a miscommunication with a team member or client. How did you resolve this communication breakdown?
comments powered by

Disqus
Subscribe for the latest industry trends, insights and more!
Subscribe via
RSS Feed
|
ShareThis
The Ropella Group Is Growing—Press Release
Posted: 05/29/2018 Category: RG Company NewsRG Public Relation
PENSACOLA, FLORIDA, MAY 29, 2018 -- This year has seen a flood of work for recruiters around the country, thanks to favorable economic conditions that encourage corporations to boost their workforces and expand their industrial capabilities.
To support these efforts, The Ropella Group recently broke ground on a 2,500 ft2 auxiliary building, and they have additional plans to construct a 15,000 ft2, two-story expansion on their current facilities. This new office space is essential as the company continues to expand – in the last 18 months, they have added 13 promising young professionals to their in-house workforce (a 40% increase). They plan to continue this growth with an ultimate goal of more than doubling the size of their workforce over the next 5 years.
To support the development of their headquarters, the Santa Rosa County Commission awarded Ropella with a Super Qualified Target Industry incentive– an incentive for new growth or expansion of local businesses.
comments powered by

Disqus
Subscribe for the latest industry trends, insights and more!
Subscribe via
RSS Feed
|
ShareThis
A Critical Partnership: Your Employees and Your Business Strategy
Posted: 05/01/2018 Category: RG White Paper
Close your eyes and picture a Viking ship. Imagine the long wooden hull; the brilliant red and white sails. Now imagine that ship has the oarsmen sitting on all sides of the boat. Additionally, they are randomly facing different directions What would happen? The ship would go absolutely nowhere – no matter how hard the oarsmen all worked, their only progress would be towards exhausting themselves.
So why do so many companies try to execute strategies with their people rowing in different directions? To realize your vision takes more than a great idea and hard work. You also need to make sure that hard work is properly directed, that your strategy is an integral part of the very fiber of your organization. You need to create "strategic alignment."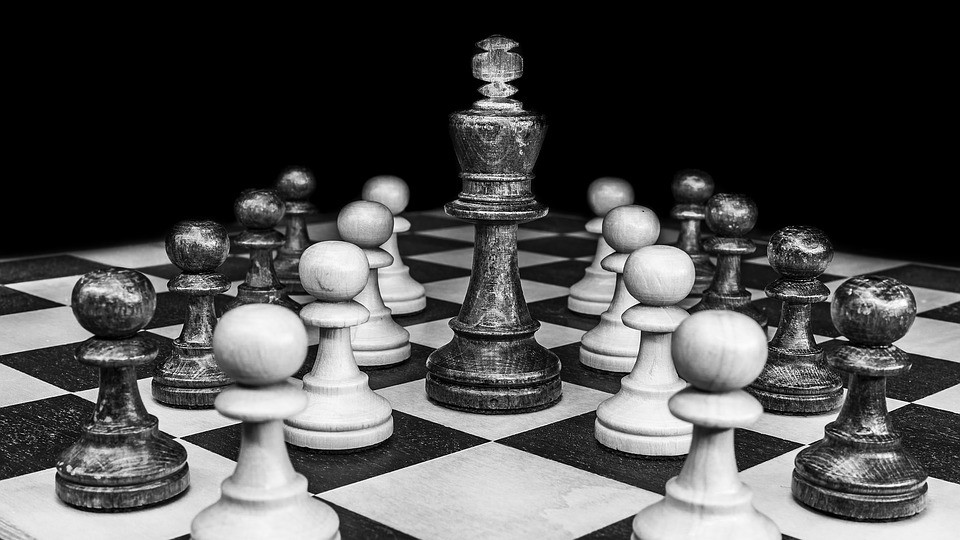 Strategy drives decisions. Decisions drive actions. Actions drive results. To get the results you want, get the people who set the strategy and those who make the decisions on the same page with the people who take the actions. Alignment enables your management team to push the organization in the direction you intend.
How do we get alignment? There are five basic steps that you must take:
Strategic alignment needs to be built into the core structure of the organization.
Employees must understand the overall organizational strategy.
Employees must have the conceptual tools that allow them to strategically think about their work.
Strategy must be reflected in the structure of each individual job—especially those in critical areas.
You must have buy-in to the strategy.
1. Organizational Structure
The structure of your company can greatly help or hinder strategic alignment. It's very common in larger organizations to find a "silo effect" in which departments operate with almost complete autonomy. While this often allows these individual departments to develop their capabilities with a laser focus, it often also results in a lack of efficiency and flexibility in activities requiring cross-departmental cooperation. This effect can play in your favor if you can create silos around separate strategic business units, but it will likely present obstacles to integrating an acquired company or tackling organization-wide change initiatives like quality or IT.
Some very successful organizations have dealt with this challenge by creating matrix organizational structures that break down silo walls by creating reporting structures for both operational functions (i.e., accounting, sales, manufacturing) and market or product niches (i.e., biofuels, chlorine, cosmetics, polymers).
2. Understanding the Strategy
There are three primary ways to satisfy customers: price, quality, and service. No successful business can successfully be all things to all people, so you need to figure out where your competitive advantage lies and strategize accordingly.
Strong strategy requires strong focus and the more strategically focused the organization, the more important it is that decisions are be made in alignment with strategy. For example, companies that supply commodities must offer the lowest prices; one decision that results in a price increase could cause a significant loss of market share. They may invest in efficiency while sacrificing investments in quality or service. On the other hand, a premium goods manufacturer, like Rolls-Royce, can't be distracted by consumers who object to their high prices and must, instead, constantly search for ways to enhance their cars (which will, in turn, justify the high price).
An organization's strategy drives its decision making, and employees cannot be expected to make the right decisions unless they have a clear understanding of the strategy.
3. The Conceptual Tools
Strategic alignment can only work if the employees already have the conceptual tools required for good strategic thinking. These tools include examples, role models, and training.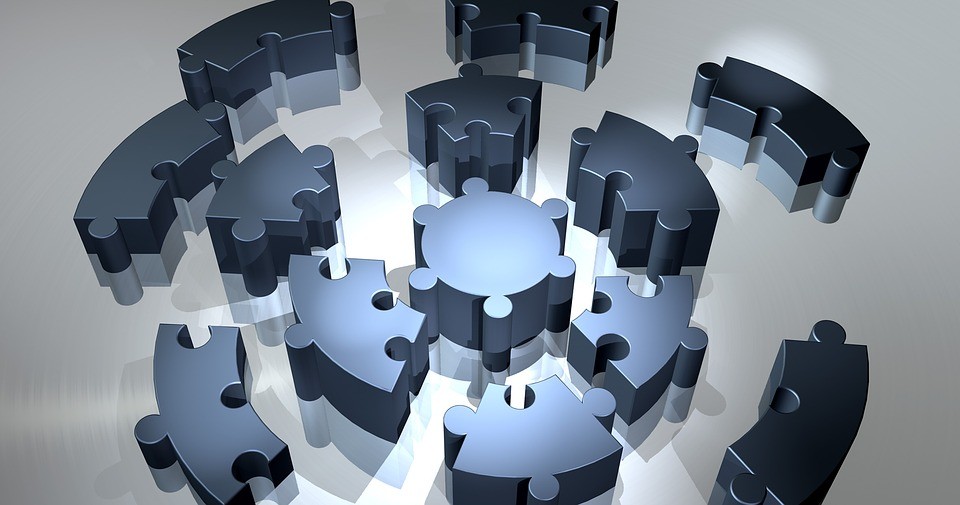 While all employees do not need to be great strategic thinkers, they must be able to understand how their work fits into the success of the organization. From a technical intern to the CEO, every member of the organization needs to understand how your business makes a profit. More importantly, employees today want to know that they are contributing to a better future, so make sure they understand how your organization makes a difference in the world – and show them that they are an integral piece of this puzzle. Then make it personal and show them how the proper implementation of the strategy will make them better off by increasing their job security and the likelihood that they get promotions and pay increases.
4. Job Structure
The way you hire, train, compensate and retain your employees must coordinate with your corporate strategies. For example, if you target commodity customers, you might want to follow one of two hiring policies: Hire highly skilled people whose skills improve your efficiency, or hire cheap people who simply cost less. You would then want to train people to focus on efficiency and eliminating defects while offering pay systems that reward people for controlling costs.
Conversely, if you have a specialty strategy, you may want to look for innovative thinkers who can add value to your product or service. You may also offer incentives for providing exceptional service and delighting customers.
A big mistake many companies make is the tendency to use specialty people in places where they should use commodity ones—or vice versa. In today's job market, with unemployment reaching record lows and job openings reaching record highs, it's easy for employers to want to take what they can get, even if the employee is not quite the right fit. While it may cost more up front, though, you should never hire a person who fails to fit your strategy. The long-term costs of a hiring mistake will be far greater!
5. Buy-in
No strategy will succeed without employee support. By providing conceptual tools and communication, you will go a long way towards getting buy-in, but you will probably still find some people who just won't go along. In a non-strategic position, this might be possible to overlook. But in a strategic role, a lack of alignment cannot be tolerated.
When you see a lack of buy-in, ask yourself: is this objection valid? Is there anything I can do to bring the employee around? If so, re-evaluate the strategy and execution. If not, you'd be best off parting company with the employee as soon as possible. Strategic conflict is a lose-lose-lose scenario. The employee loses by working in an organization where he or she feels conflicted and where opportunities will be limited. You lose because the strategy will most likely fail when executed by people who lack commitment. And your customers lose as your organization's performance falters.
Getting people to buy into a strategy means, in part, you have to get them to believe in it. Ideally, use employee input in crafting the strategy. At a minimum, make sure the strategy offers clear benefits for your employees—in terms of improved working conditions, increased compensation, new job opportunities, and/or increased job security.
Alignment Equals Success
When you achieve strategic alignment, you will find better support for the implementation of your strategies and more effective day-to-day use of your strategies at all levels of your organization. This will make the difference between struggling to make your vision a reality and smoothly flowing into the future you have defined.
comments powered by

Disqus
Subscribe for the latest industry trends, insights and more!
Subscribe via
RSS Feed
|
ShareThis
Unlocking Employee Potential: 5 Motivation Secrets for a More Engaged Workforce
Posted: 04/25/2018 Category: RG White Paper
The outlook was good for Vice President of Sales, Jim Smith. He had an engaged team who truly loved the thrill of chasing the sale. All it would take was a little extra push in the fourth quarter for the team to secure a record-breaking year, so Jim decided to offer his employees an extra incentive: whoever had the most sales at the end of each week would earn a crisp $100 bill, straight from Jim's own pocket. This incentive, he knew, would cost him nothing – the bonus he would get for breaking the record would far exceed the $1,300 he would dish out. Indeed, the results outdid Jim's wildest hopes. The department posted its highest ever quarterly earnings, with sales twice what they had been in the previous quarter.
As the team returned for the new year, however, there was a palpable shift in the atmosphere. The energy in the office felt different. The sales team no longer seemed excited about pursuing difficult leads. Rather than coming in early and staying late, they arrived and left right on time.
What happened?
These days, savvy managers know that it takes more than a pat on the back and a holiday bonus to keep employees motivated, engaged and productive throughout the year. They also know that the more engaged and productive the workforce is, the greater the impact will be on the company's bottom line.
Everyone is motivated by different things – and getting to the root of those motivations is generally more difficult than simply asking. We often look first to financial rewards, but that is not always the best solution – and in some cases, it can actually be detrimental. For some employees, the strongest motivator is a sense of accomplishing something meaningful; meanwhile, others are fueled by a sense of stability and belonging. Coming up with one plan that will positively impact your entire workforce can seem like an impossible task. However, the following five secrets to unlocking motivation will help you improve your communication with your staff, align employees with the company's vision, and maximize your bottom line.
Secret 1: Build a Motivational Environment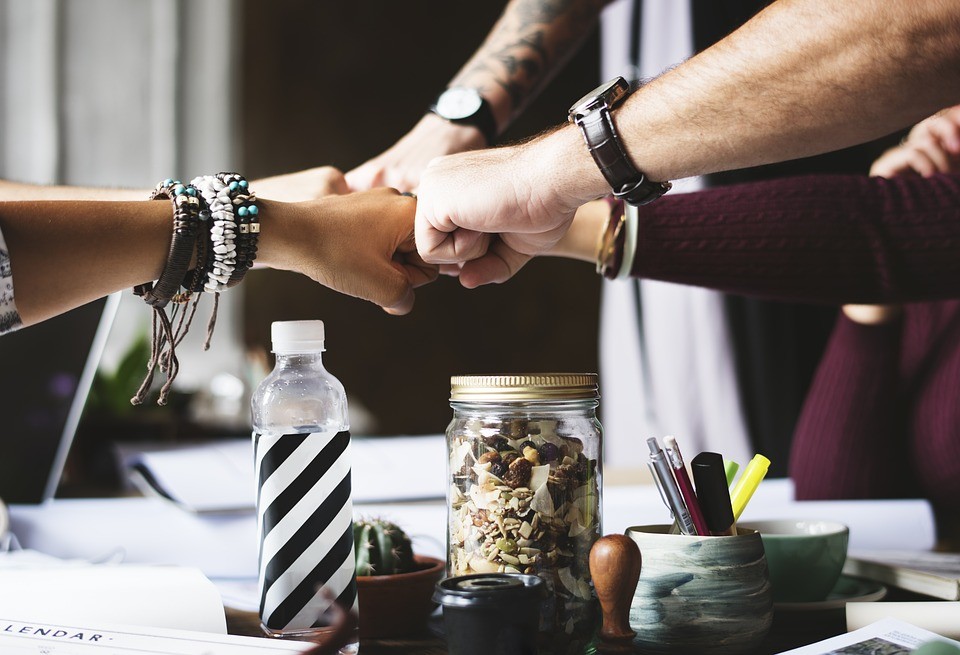 When my sons were younger, they loved to play in the backyard. Being in the South, though, that often meant accidentally stepping in a fire ant hill. I cannot tell you how many hours we spent applying anti-itch cream to individual bug bites in order to alleviate the discomfort. Then, when I was at the store one day, I saw a product that exterminates fire ant colonies; that's when it dawned on me that I had been approaching my problem from the wrong angle – I was addressing a multitude of problems after they arose, rather than affecting the environment in a way that would prevent the problems from occurring in the first place.
Because everyone has different underlying motivations, boosting employee motivation often requires a broad view. You can spend your days running around in circles, trying to appeal to each employee's preferences, but you'll wind up just like I was after treating individual fire ant bites – exhausted, and with little to show for your efforts. By developing a motivating working environment, however, you can forego many of the challenges raised in trying to cater to each person's individual drivers. Here are a couple of changes you can make to improve the motivational qualities of your work environment:
Secret 2: Hierarchy of Needs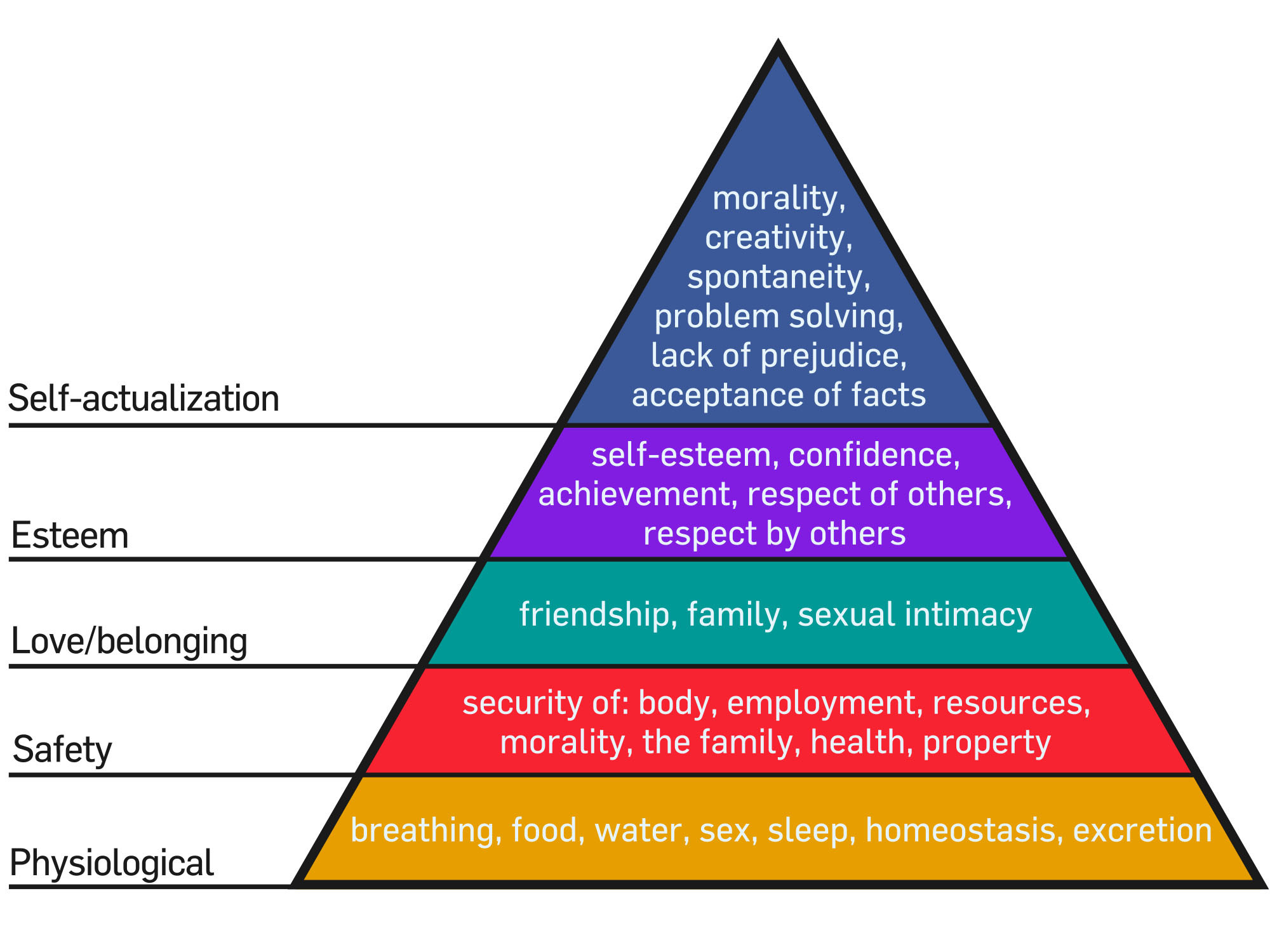 Maslow's Hierarchy of Needs is a great resource to consider when figuring out how best to motivate employees. By figuring out where employees fall in having their needs met, you can brainstorm ways to move them up the pyramid.
At the lowest level are Physiological needs – food, water, shelter, etc. If an employee don't make a living wage – if they aren't able to afford a healthy diet, for example – then any other initiatives to increase motivation are likely to fail. The next level is Safety and Security; employees want to feel secure in their position; if they are constantly worried about being terminated, it will be hard for them to devote themselves fully to their job. Employees stuck at these two levels generally have one of two workplace mindsets: Job Mindset or Career Mindset.
From there, we move on to employees with a Purpose Mindset. The first stage of this category is a need for Belonging. Simply put, they want to feel like a part of the team. They want basic acceptance. The next step up the hierarchy is Esteem, both self-esteem and the esteem of others. Finally, once employees know they have earned this respect, they can move into Self-Actualization. This is the stage when we can finally focus on learning and growth, a sense of greater purpose.
Not everyone follows the hierarchy in perfect order, and our level can fluctuate alongside our life circumstances. However, if you make an effort to meet your employees where they are, you will be well on your way to motivational success.
Secret 3: Promote Internal Motivation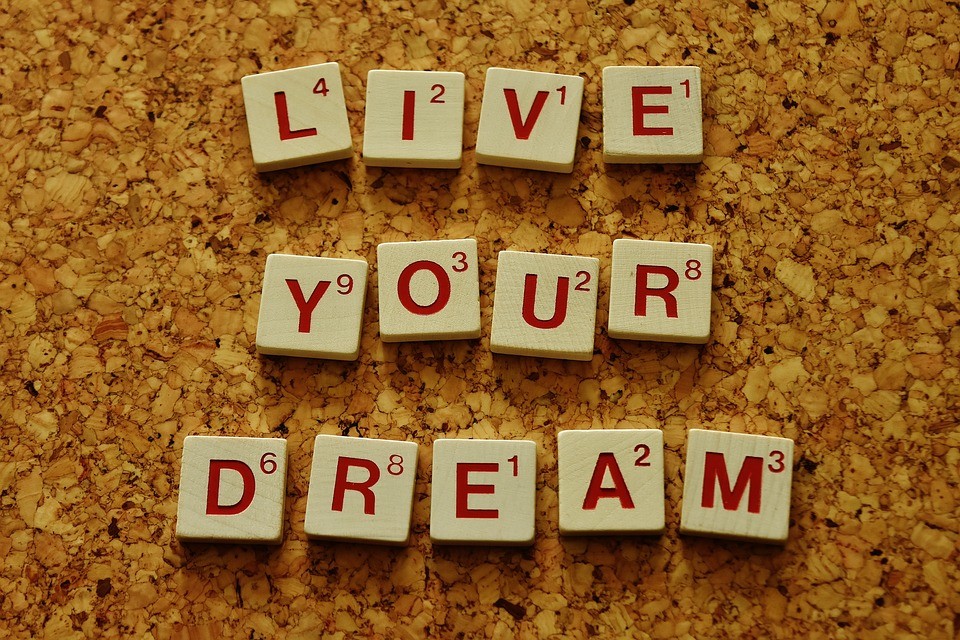 According to motivational psychology, there are two primary sources of motivation: internal and external. Internal motivation comes from factors within ourselves, such as a personal drive for success. External motivation, on the other hand, comes from outside factors, such as increased compensation or avoiding a poor performance review.
Generally speaking, internal motivation is a stronger, longer-lasting force. It is also more resistant to decay. Confidence, success and passion are all important components of internal motivation. Employees today no longer look at their job as simply a way to make money; they want to feel fulfilled by what they do, to make a difference in the world. Not everyone can find a cure for cancer or put a man on Mars, but you can help your employees uncover their drive. Get people involved; let them volunteer for projects or head committees. If possible, offer continuing education and training in areas that will help take your staff to the next level. By helping people improve themselves, you will be giving them an internal sense of self-worth and purpose. This, in turn, will trigger a new source of motivation and will help your staff develop into a group of confident top producers.
Secret 4: Rewards, Conditioning, and External Motivation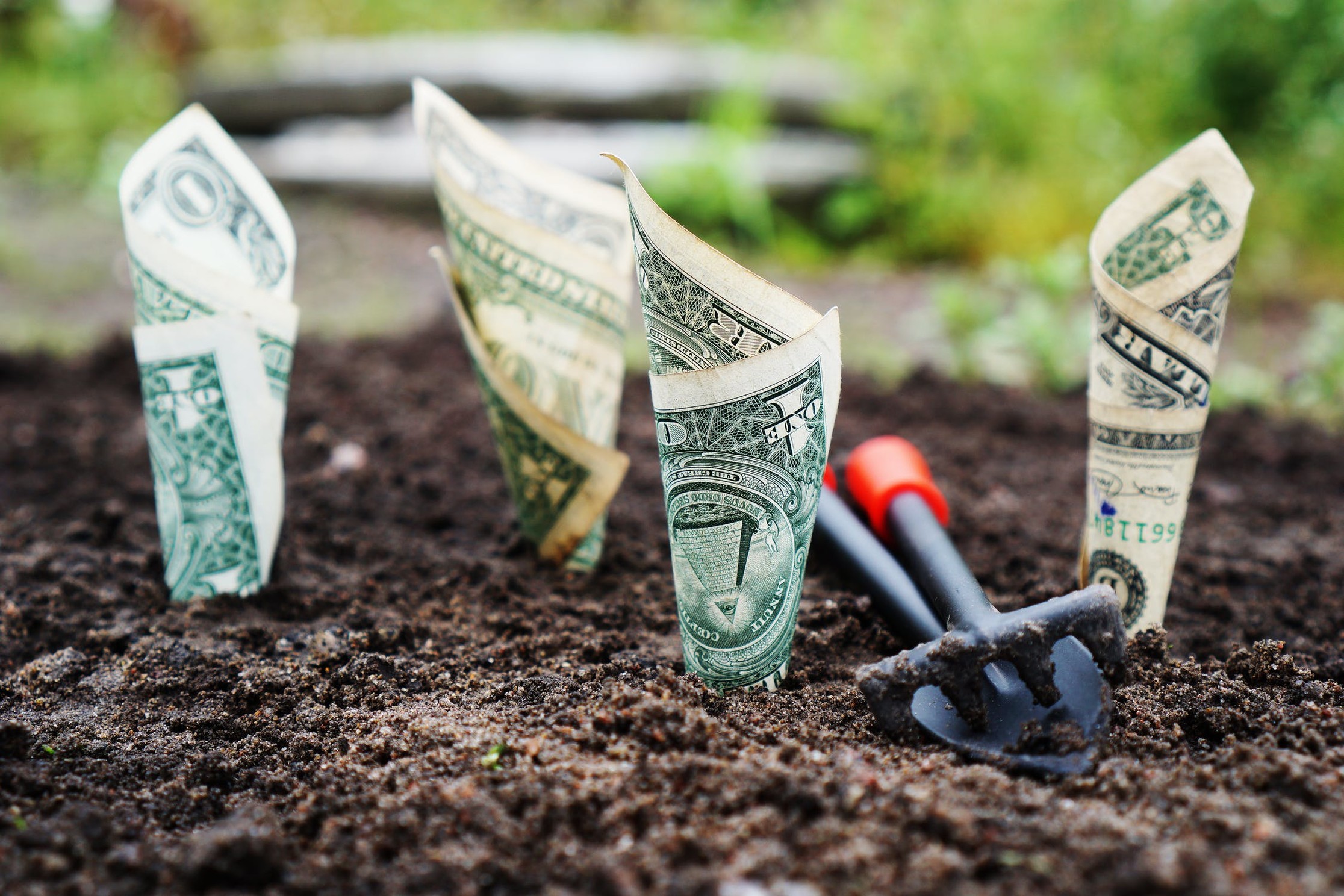 Although internal motivation is typically preferable, sometimes external motivation will be the best option. This is especially true for tasks that are not inherently enjoyable. There will always be pieces of a job that an employee doesn't enjoy doing, and this is where external motivation comes in. Find ways to reward employees for completing more menial tasks.
Beware the trap of thinking "Once I have rewarded specific behaviors enough, those behaviors will become habits, and employees will do them without the reward in place." This could not be further from the truth. Remember Jim Smith and his sales team? By introducing the reward system, Jim shifted employee motivation from internal (the thrill of chasing the sale) to external (the weekly cash bonus). Then, when he removed that external motivation, he found that the internal motivation had disappeared with it. There are two morals here: If it isn't broken, don't fix it; and if you intend to institute a reward program of any sort, make sure you can commit for the long-haul.
We often look first to financial rewards, but that's not always the best solution; don't overlook the benefits of good old-fashion recognition and genuine appreciation. When applied properly, praise is one form of external motivation that can actually boost internal motivation, rather than hindering it. The key is in the execution; praise must be sincere, well-earned, and phrased in such a way as to boost employee self-confidence. One particularly effective trick is to focus on the processes used to achieve something – rather than praising inherent ability, focus on strategies and effort(i.e. factors that employees have control over).
Secret 5: Psychological Mirroring
Have you ever been on a team with someone who was "lazy"? If so, you likely already know that one bad apple really can spoil the bunch. When even one employee is not pulling their weight, it tells the rest of the group that they can ease up on the reins, as well. "Why should I give my all when John Doe spends half of his day browsing Facebook or staring into space?" Negativity is another deadly poison to employee morale. When even one employee is tainting the conversation with negativity, it affects the mood – and productivity – of the entire team: "the effect of one de-energizing tie is four to seven times greater than the effect of a positive or energizing tie." Even worse, "High performers with an above average number of de-energizing ties were 13 times more likely to leave than low and average performers with an equivalent number of de-energizing ties."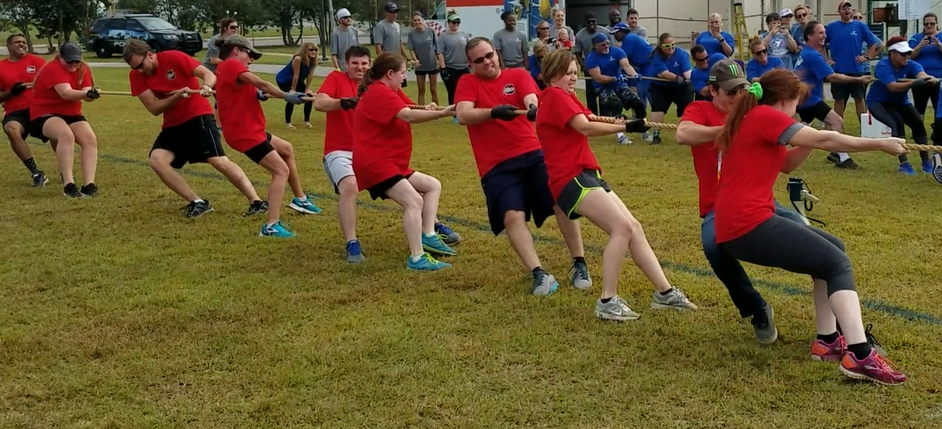 It is better to have a handful of A-players than a room-full of C-players. Those A-players will feed off of one another's energy, pushing one another to perform better every day. Generally speaking, top performers produce 400% more than other employees; if you can fill your team with these high producers, the potential ROI becomes even greater.
This is because humans are hardwired to follow the behavioral cues of those around them. Just check out this social experiment, where actors stand at a beep. Quickly, an experiment subject conforms to the "norm" without knowing why, sustains the behavior once the actors are gone, and even passes it along to new test subjects as they enter.
comments powered by

Disqus
Subscribe for the latest industry trends, insights and more!
Subscribe via
RSS Feed
|
ShareThis
3.5 Types of People - And the Key to Success
Posted: 04/17/2018 Category: RG White Paper
Some people just seem to have "it" - that mysterious, intangible characteristic that lets you know that they will be successful no matter what they decide to do.
From selling copiers fresh out of high school to investing in a health club as a young professional to being Chairman and CEO of the world's leading Executive Search Firm specializing in the chemical, consumer products, and technology industries today, I have met a lot of people in my life. Some, like myself, seemed to bleed success, while others were more apt to stagnate.
What differentiates the highly successful from the rest? Education? Networking skills? Luck? Magic? In my opinion, it is none of these.
In my experience, I have noticed there are three (and a half) kinds of people in this world:
1) Talkers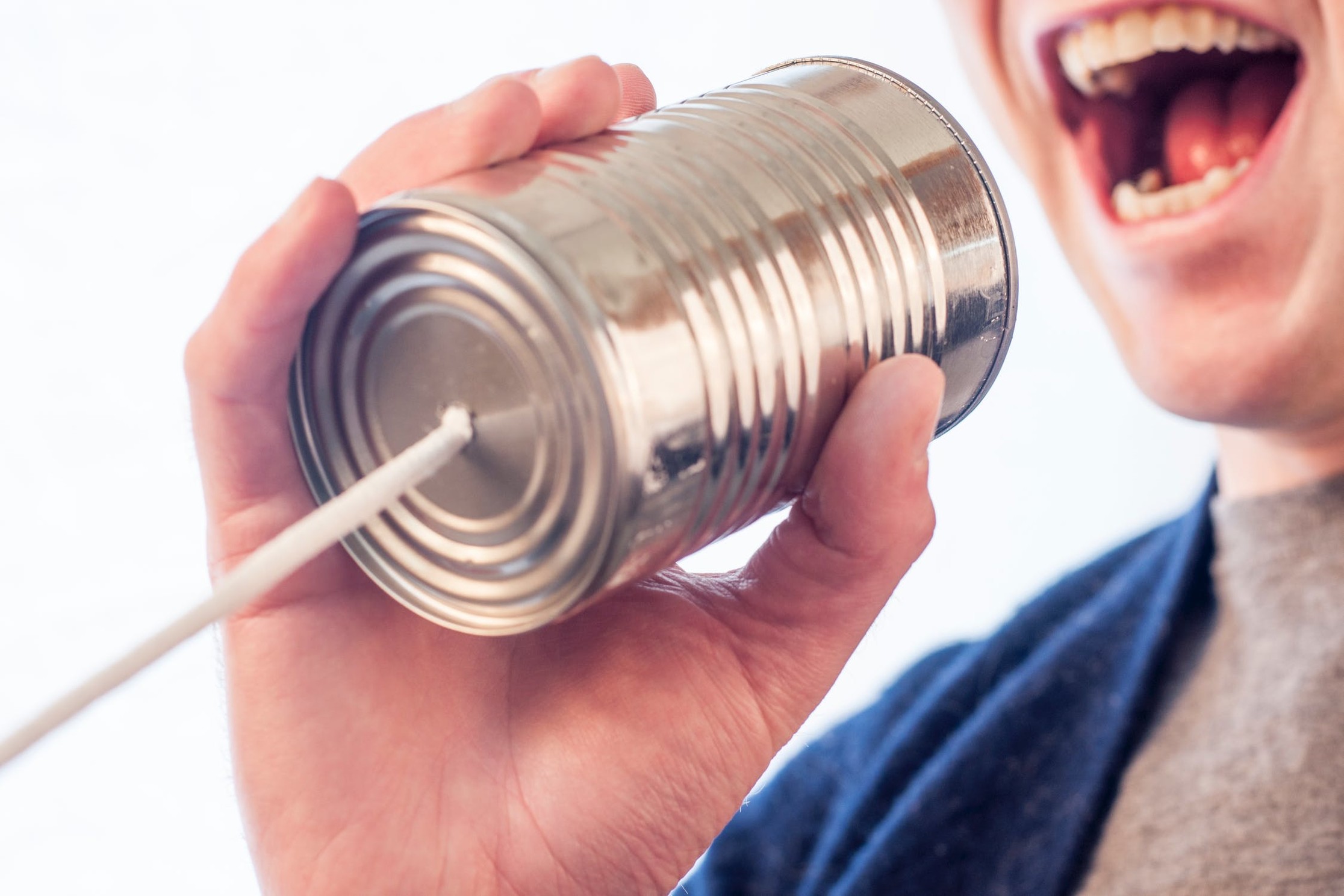 All bark and no bite, about 80% of people fall into this category. They are eager to proclaim to everyone they know on Facebook that they are going to "do something" - start a business, write a book - but never manage to get their projects off the ground.
Ideas are not enough to make you successful. If you had a million unique, marketable ideas and one nickel... You'd have 5 cents. This brings us to our next group of people...
2) Starters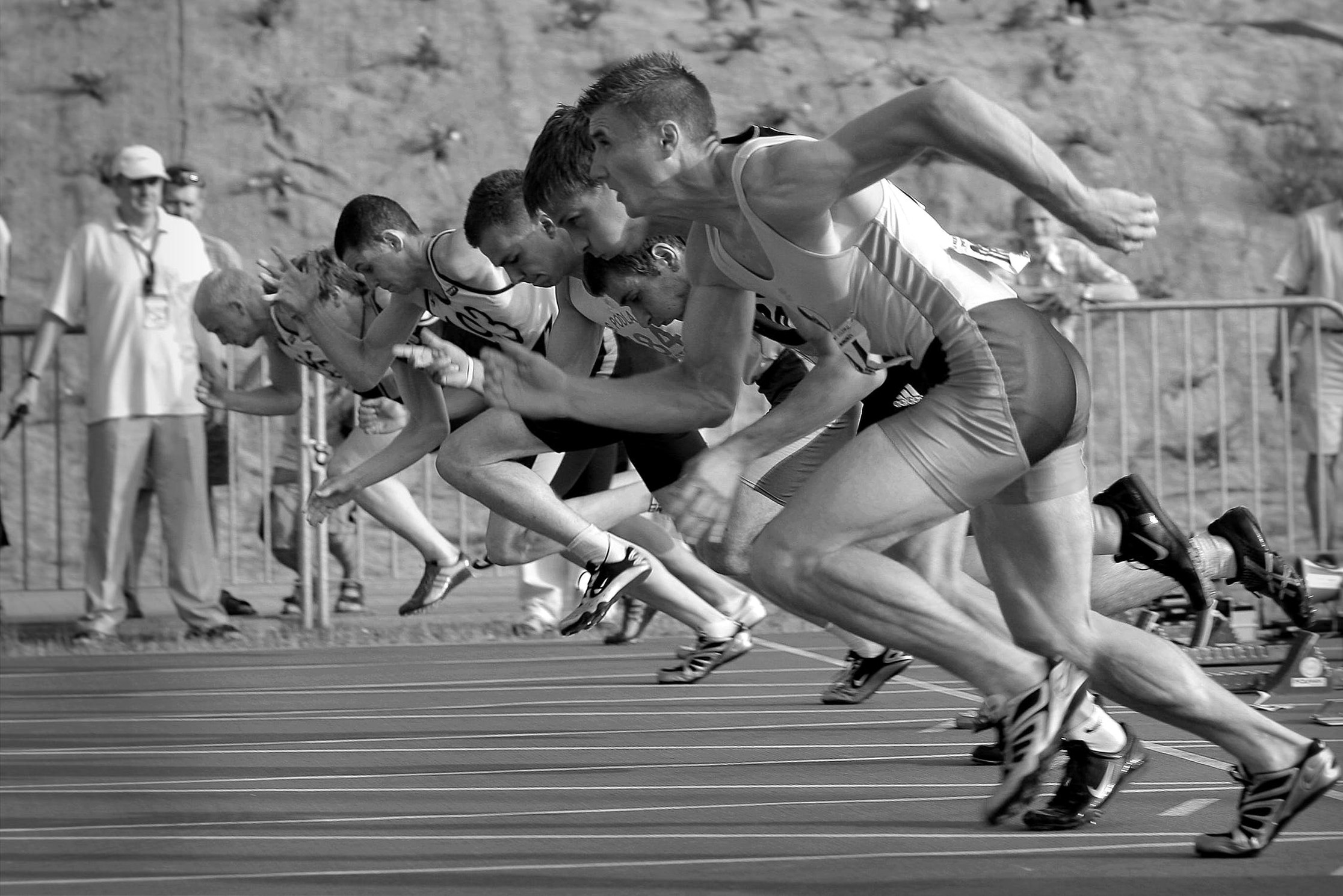 About 10% of people are Starters, who actually start what they say they are going to do (proving to their Facebook 'friends' that their word means something) but don't usually finish what they start. They tend to hit the ground running, but quickly lose momentum when they come face-to-face with the first hurdle. If you know where to look, you can usually find the neglected fruits of their labor; it may be a room in their house full of unsold product, or a folder on their computer with file upon file of opening chapters.
Nothing in life is a success-only journey. Accomplishing big things requires a lot of effort and perseverance. Don't believe me? We'll talk about some of the failures that great men have faced as we address the final group of people.
3) Doers
The final 10% of people have the perseverance to finish what they start. When they fall down, they don't let themselves get discouraged; they use the failure as fuel to push themselves further. History is full of Doers who never gave up on their dreams:

Richard Branson is dyslexic and struggled greatly in school, and dropped out at 16. His headmaster once told him that he would either end up in prison or become a millionaire; he strove for the latter. At 16 he began his own magazine, and at 20 he started a mail-order record business that would later become Virgin Records. Eventually he had to choose between supporting Virgin Airlines or Virgin Records, and wept when he had to sell the label that had started his empire. Although the overall Virgin brand has experienced significant success, it has also experienced a number of failures, into Cola, Cars, Publishing, Clothing, and even Bridal shops. He has attempted to break a number of world records, and while he has occasionally been successful, one attempt resulted in his boat capsizing and a rescue effort by the Royal Air Force

Thomas Edison went through some 10,000 iterations before inventing a workable prototype of the light bulb. He didn't view these "mistakes" as failures, however, but as learning opportunities: "I have not failed 10,000 times. I have not failed once. I have succeeded in proving that those 10,000 ways will not work. When I have eliminated the ways that will not work, I will find the way that will work."

Michael Jordan, one of the most celebrated professional basketball players of all times, cried when he didn't make his high school varsity basketball team. Then he used that rejection as the ultimate motivation; any time he thought about quitting, he remembered the sting of seeing that roster without his name on it. He later said, "I've missed more than 9,000 shots in my career. I've lost almost 300 games. 26 times, I've been trusted to take the game winning shot and missed. I've failed over and over and over again in my life. And that is why I succeed."

Elon Musk was severely bullied as a child, and was even hospitalized after one incident. He has been removed as CEO from not one but two companies he founded, was once spat on by a Russian chief designer, his first rockets for SpaceX crashed and burned, and he bankrupted himself to keep Tesla afloat after the 2008 economic downturn. Today, Musk is a serial entrepreneuer - with a market interest of changing the world - with previous and current ventures that include: Zip2, X.com (which became PayPal), SpaceX, Tesla, SolarCity, Hyperloop, OpenAI, Neuralink, The Boring Company, and Thud.

Colonel Sanders was 65 years old when Kentucky Fried Chicken began in earnest. Prior to that time, he endured a handful of failed restaurants, and over 1,000 rejections of his business model.
There is another secret I would like to share with you about being a Doer. It is not enough to simply forge ahead; you need to know where you're going. You have to do more than just dream - you must set concrete goals. In everything you do professionally, keep this ultimate goal in the back of your mind. If you find yourself in a situation that doesn't further that goal, you may need to reconsider the course you are on.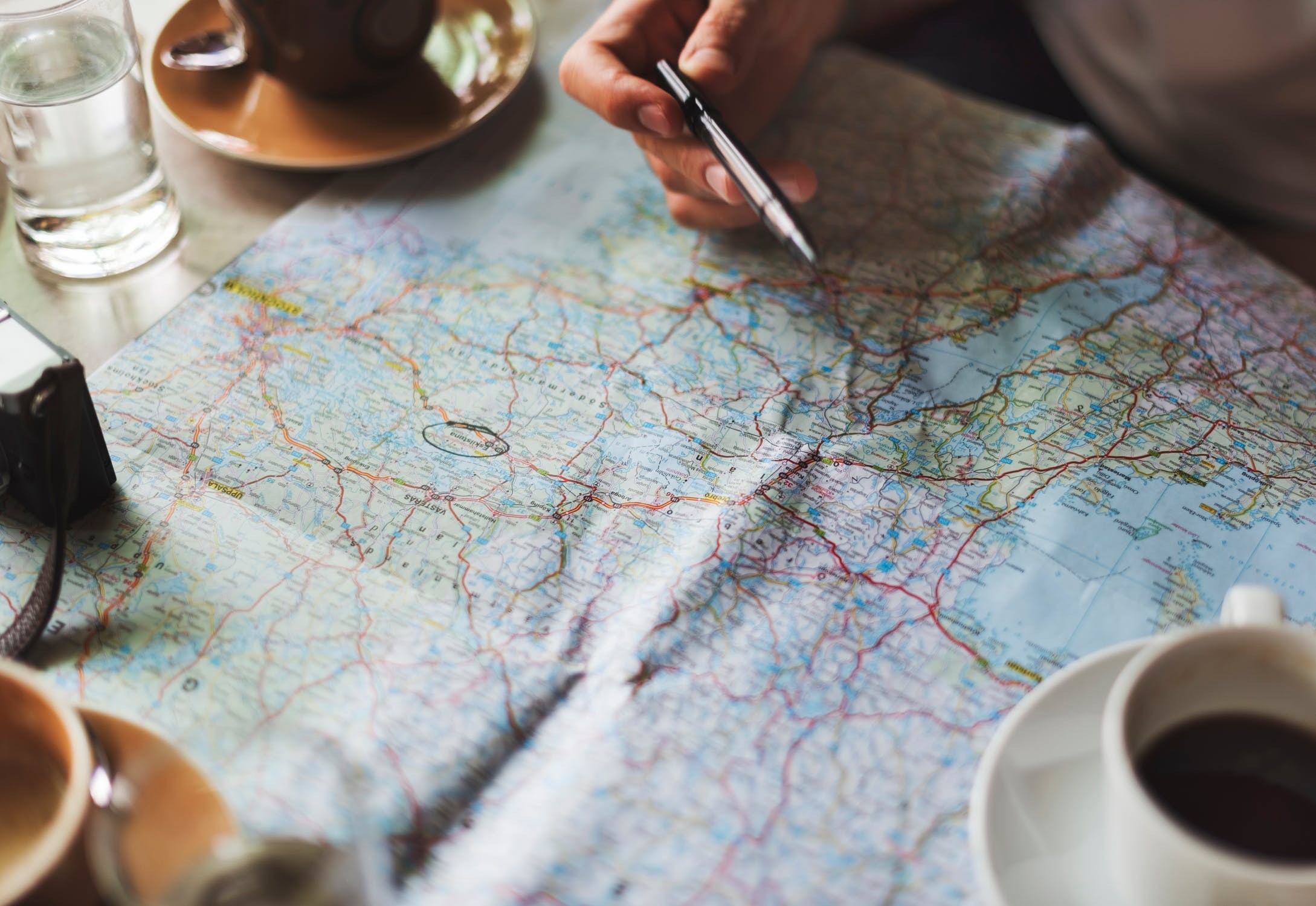 Even this is not enough, though. To achieve your goals, you need a step-by-step plan of attack. Just like with a road trip, you can't simply decide you want to travel from Pensacola, Florida, to Seattle, Washington, then just get in the car and drive. You need a map, and you need to plan for stops along the way. Prepare for the journey as in-depth as you can, but also be ready to adjust course when you run into roadblocks (or when you are tempted by the world's largest ball of twine, or some other quirky local attraction).
...Oh yeah, I almost forgot one final group!
3.5) Leaders
Leaders comprise a (small) sub-section of Doers. They are the 1% of people who not only finish what they start, they then turn around and teach others how to do the same. Doers can accomplish many things on their own, but it is Leaders who have the power to truly change the world.
Great Leaders don't always need to have the spotlight shining on them; in fact, many Leaders prefer to let the spotlight shine on others.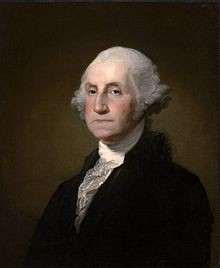 One of the greatest leaders in history, George Washington, was also one of history's most reluctant figureheads. When the Revolutionary War began, he volunteered for service and instead found himself catapulted to General and Commander-in-Chief. (He claimed he was not equal to the position and steadfastly refused to take a salary.) Following the war, he wanted nothing more than to retire to his estate; and yet he took up the mantle of President when the electorate unanimously nominated him. While in the position, he took care in each decision he made, knowing it would set a strong precedence for the country's future. (Again, he tried to refuse a salary. He ultimately relented on this point for fear future presidents would not be paid, thus reserving the position only for the independently wealthy.)
Great Leaders pass it on! If you found this article valuable, then share it with your network.
comments powered by

Disqus
Subscribe for the latest industry trends, insights and more!
Subscribe via
RSS Feed
|
ShareThis
Win the War for Talent (by Becoming an Employer of Choice)
Posted: 04/11/2018 Category: RG White Paper
The experts all agree: the job market has changed. The digital marketplace means that candidates have a wealth of information at their fingertips – from LinkedIn to Glassdoor to Indeed – and that information colors their employment decisions. Additionally, it used to be that workers outnumbered jobs; these days, candidates have a multitude of options. That means you need to impress them at least as much as they need to impress you.
In this day and age, employees aren't afraid to assert themselves, both within the company and in online reviews. Potential applicants will happily leverage one job offer against another. The competition to land the most talented people is just that: a competition. In order to attract the best and brightest talent, you have to stand apart from the crowd and become an Employer of Choice – providing an engaging and fulfilling work environment so that people will strive to work for you.
This is easier said than done: today's employees are asking a lot of their ideal employers. They want to work for companies with a sense of social responsibility, whose values align with their own. They look for community leadership, fair treatment, and a healthy working in environment in addition to ethical business practices and financial stability. Putting in the work to become an Employer of Choice, though, is worth it in the end. According to Roger E. Herman and Joyce Gioia, authors of How to Become an Employer of Choice, taking these steps will allow your company to "enjoy a higher level of performance, greater workforce stability, and the level of continuity that assures preservation of the knowledge base, customer loyalty, employee satisfaction, and stronger profits."
Here are some of the techniques progressive companies use to make themselves Employers of Choice.
Offer Training Opportunities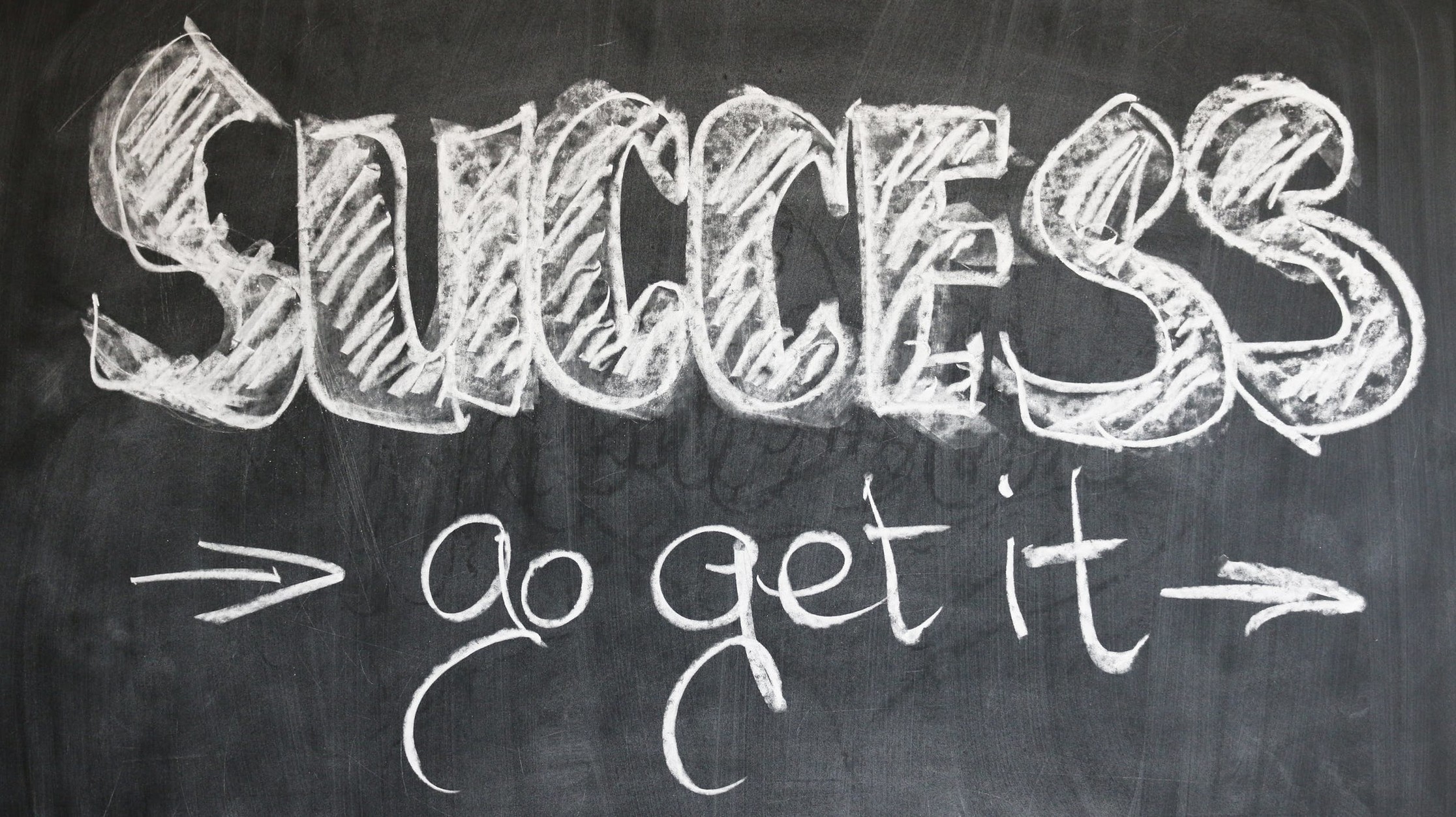 You may have seen the following floating around on the internet: A CFO asks a CEO, "What happens if we invest in developing our people and then they leave us?" The CEO responds, "What happens if we don't, and they stay?"
Providing training for existing workers is one of the most important commitments an employer can make. By taking an active part in employee development, you signify that you value your people. It's not enough to pay lip service to training, or to merely supply the training tools. Employers of Choice make sure their training programs include guidance, time, financial assistance, and follow-up support.
Provide Competitive Benefits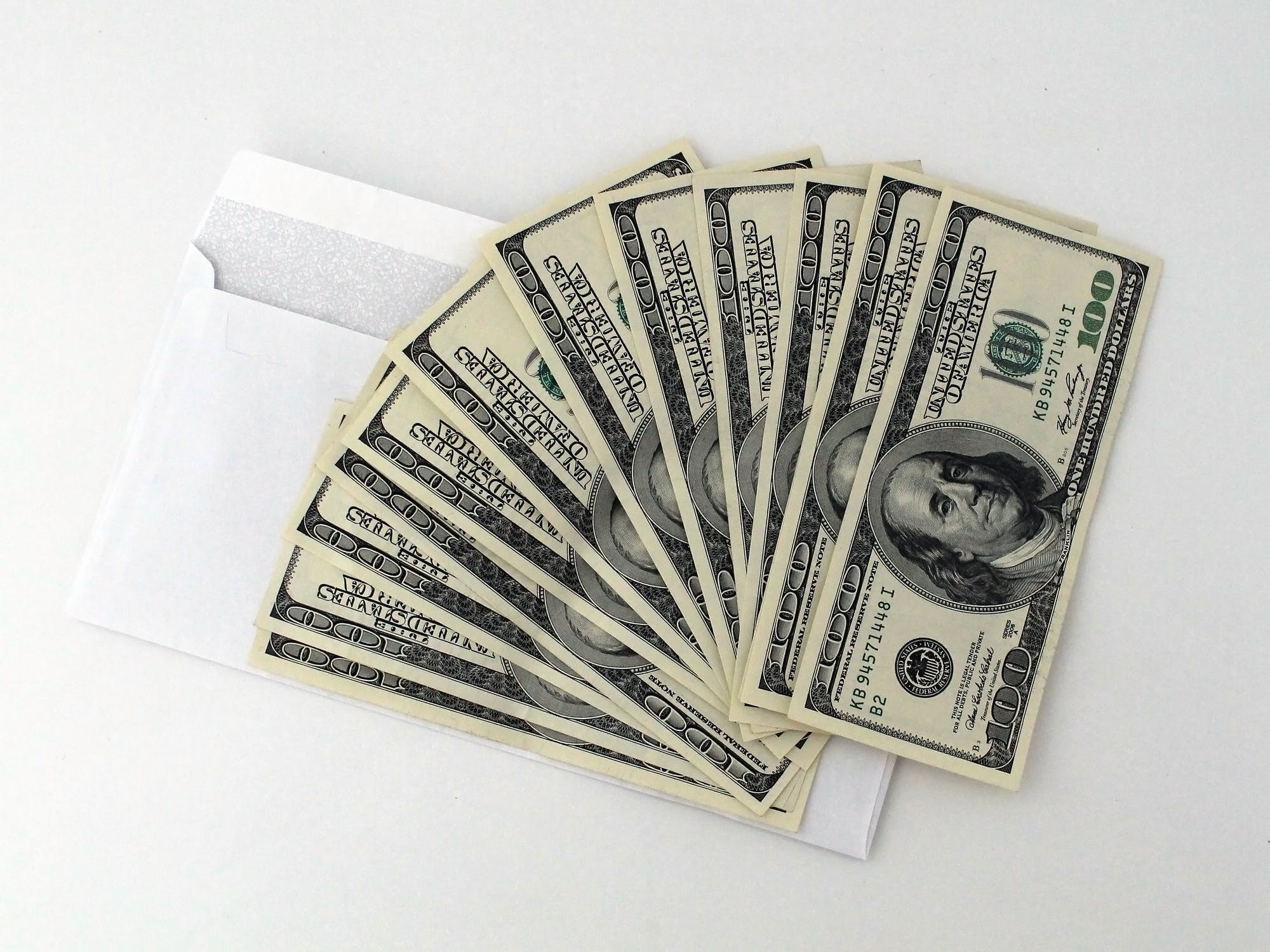 Compensation is one piece of the puzzle in attracting and retaining top talent, but only one, small piece. Smart companies are implementing innovative pay practices and benefits programs. Gain sharing, profit sharing, cafeteria-style benefits options, and even team pay are just a few examples.
Additionally, there are many low or no-cost benefits that you can offer. "Casual Fridays" are a common example, but other unique, valuable perks include dry cleaning pick-up and delivery, flexible working hours, credit union membership, and flu shots. It's a busy world, and the most cherished benefits are often those that help employees save time and make their lives easier.
Too many companies view benefits as an expense; you'll do better to consider them like investments. What you can offer to employees that will offer you the greatest return on that investment?
Become a Community Leader
Possessing a good image in the community is critical, for it can be the strongest way of attracting talented people to your business. On the other hand, a poor reputation – whether deserved or misperceived – can seriously hinder your recruiting and retention efforts.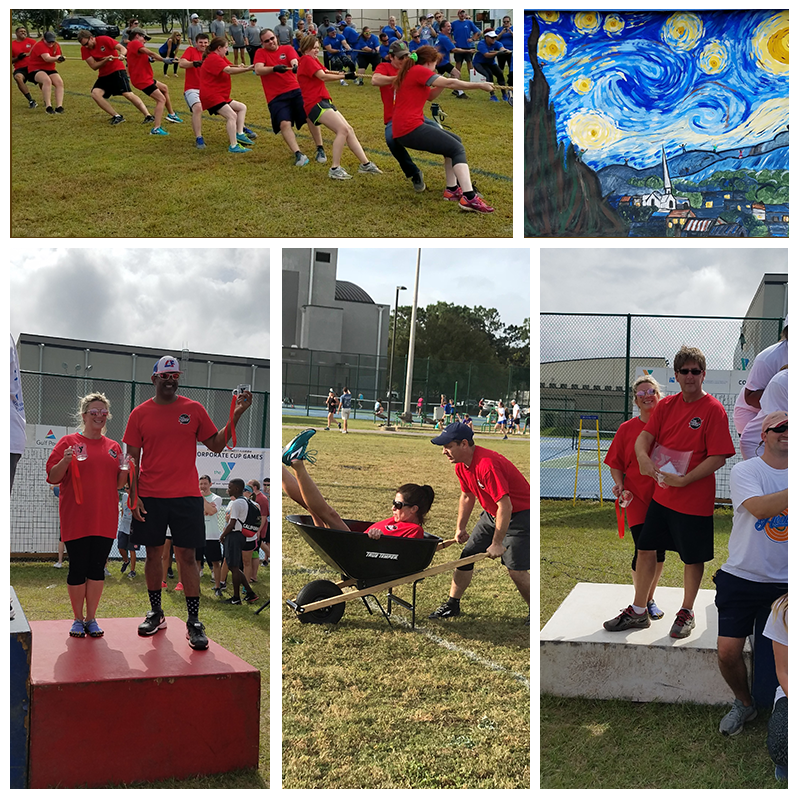 Don't be afraid to showcase your company's unique efforts to help make the world a better place. Community involvement – from donating to charity to participating as a team in community events – and the publicity that surrounds it can serve as an excellent marketing tool for recruitment. Ropella participates in the yearly YMCA Corporate Games in our town (pictured), and have also, as a company, participated in the Tough Mudder competition when it was in the area. Highly visible events like this help you stand apart from the competition. Press releases sent to local media outlets describing your community improvement efforts, such as sustainability initiatives or volunteering, provides the community with an unbiased report of your good deeds. Improving your company's reputation strengthens relationships with shareholders, customers, and, more importantly, current and potential employees.
Encourage a Healthy Work-Life Balance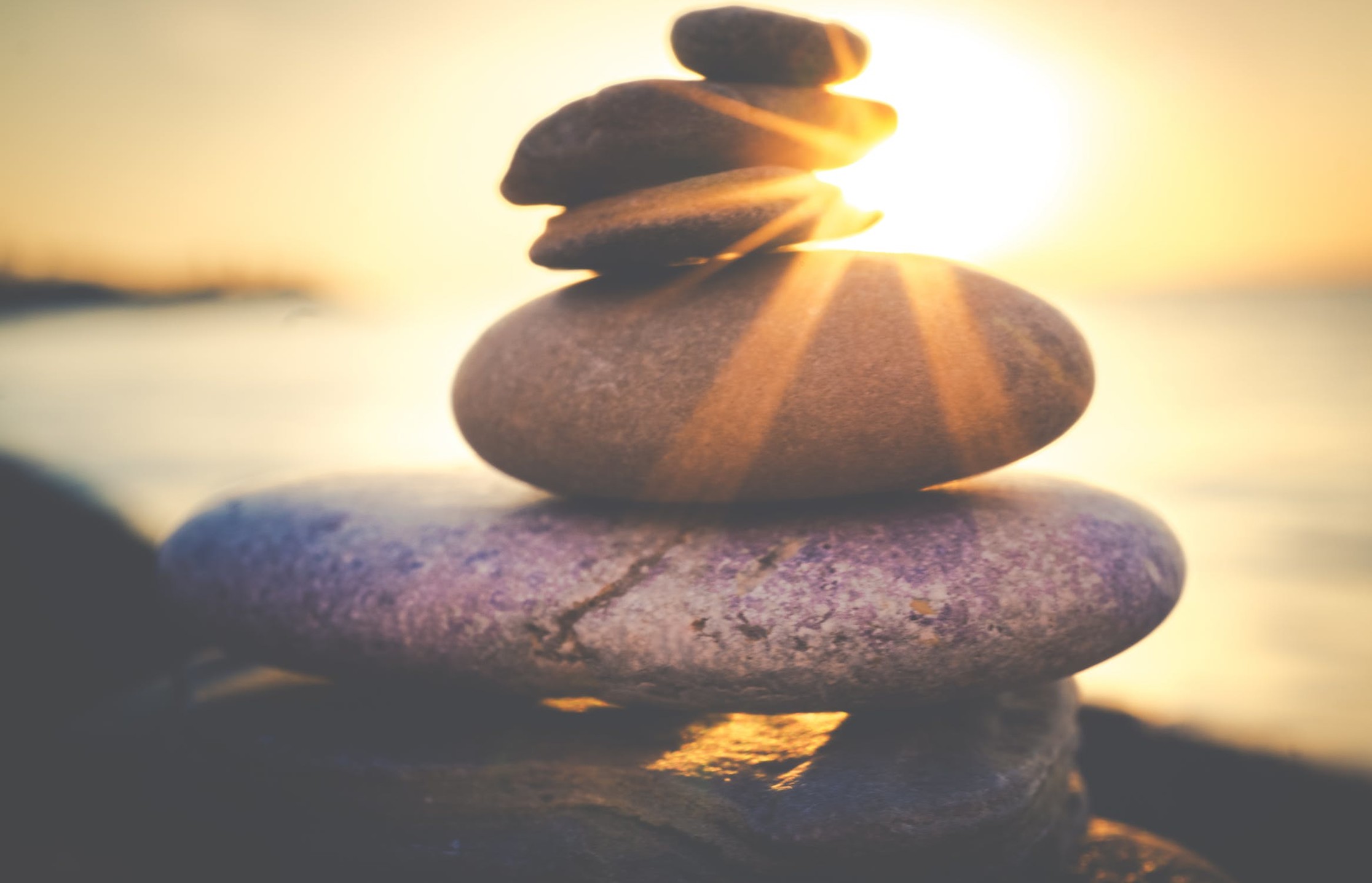 There was a time when many employees worked long hours as a means of establishing job security. Today, though, most people are looking for a more equitable balance between work and personal time. At Pepsi in Australia and New Zealand, the CEO has created a program he calls "Leaders Leaving Loudly", in order to encourage company-wide acceptance of work-life balance. In his words, "if I occasionally go at 4pm to pick up my daughters, I will make sure to tell the people around me, 'I'm going to pick up my children.' Because if it's okay for the boss, then it's okay for middle management and new hires… I say to my team, 'I'd like you to be a hero at work, but I want you to be a hero at home. If you're only a hero at work, you're only doing half the job.'"
Although it may seem counter-intuitive, encouraging employees not to overwork themselves benefits the company as much as it benefits the employee. It reduces sick days and turnover, and increases workflow, productivity, and morale.
Offer Meaningful Work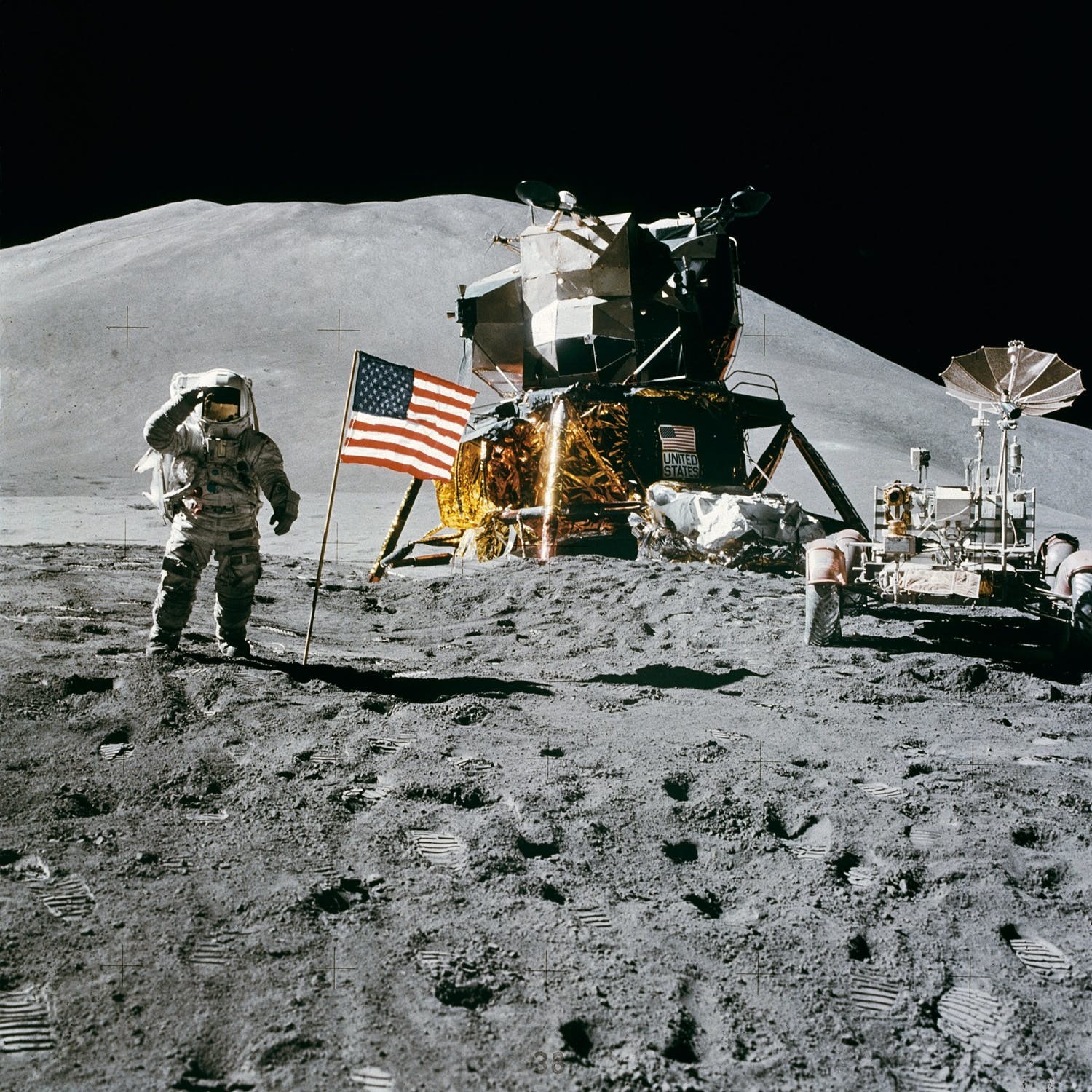 You may have heard the story of when President John F. Kennedy visited the NASA space center and asked a janitor what he was doing; the janitor's response was "Well, Mr. President, I'm helping put a man on the moon."
All employees, from the receptionist to the CEO, should work in an environment where they feel their work is meaningful, where they feel as though they are contributing to the greater goals of the organization. This is easier said than done. It may require reengineering work processes, reconfiguring job descriptions, and looking for alternative solutions to get work done, including spreading engaging and mundane tasks equally amongst all employees. It may also require redefining candidate profiles so you have a better chance of hiring people who will find meaning in the specific work they are to perform. The position the employee is in is not ultimately important – what is critical is making certain they believe that their job function has value.
It is also important to foster a nurturing work environment where opinions are valued, creativity is fostered, and employees are able to form quality relationships with one another. Managers should challenge their employees to think, and to teach them to understand their role in the big picture. When workers are allowed to play a role in developing better ways to get the job done, it strengthens their commitment to the company.
Are You Ready to Compete?
However you decide to become an Employer of Choice, remember that word travels fast. Having happy employees is like having your own PR firm working for you around the clock. (And having unhappy employees is like a slow poison choking the life from the organization.) Whatever you do to benefit your employees' work lives will come back to you many times over, in the form of better recruits, lower turnover, happier and more productive staff, and increased profitability. With those kinds of results, you'll be well on your way to winning the War for Talent!
What are you doing to cement your position as an employer of choice? Let me know in the comments, then share this article with your network of culturally savvy (or not-so-savvy) executives.
comments powered by

Disqus
Subscribe for the latest industry trends, insights and more!
Subscribe via
RSS Feed
|
ShareThis
Workplace Personalities ACED
Posted: 04/03/2018 Category: RG White Paper
From detail-oriented chemists to straight-to-the-point salespeople and highly sociable group leaders to passionate idea generators, workplaces are host to a vast array of personalities. With so many dynamics to consider, what is the best way to enable you to connect across a diverse array of employee personalities and build great relationships, thus ensuring your personal and corporate success?
In order to be a transformational leader, you need to be able to navigate the challenging emotional ecology of the workplace. You have to be aware of the types of environments you thrive in, as well as the work conditions others need in order to flourish. You must be able to read diverse and often subtle messages that can help you effectively communicate and collaborate with co-workers, customers, subordinates and bosses. In short, you must learn to recognize, understand, and respond to the different personality styles found in your organization.
We will get to common workplace personalities soon, but first we need a general overview of this basic – but very complex – concept.
Personality Theory
According to the American Psychological Association, "Personality refers to individual differences in characteristic patterns of thinking, feeling and behaving." Overall, our personalities are as unique as our fingerprints – no two are quite the same. Still, just as with fingerprints' loops, whirls, and arches, there are some overarching characteristics that we can use to categorize people.
There are a large number of such categorization theories within personality psychology. One of the most prevalent personalities theories is that of the "Big Five" – that most personalities can be summarized by variations across five basic dimensions, known as OCEAN. These traits are Openness to new experiences, Concientiousness, Extroversion/introversion, Agreeableness and Neuroticism. A similar classification, HEXACO looks at the six factors of Honesty/Humility, Emotional control, eXtraversion, Agreeableness, Concientiousness, and Openness to new experiences.
Perhaps the most mainstream personality assessment is the Myers-Briggs Type Indicator, which classifies personalities across dichotomies of four separate dimensions: favorite "world" (Extraversion/outer world versus Introversion/inner world); information processing (Sensing/focus on basic information taken in versus Intuition/interpretation of information and added meaning); decision-making (Thinking/consider logic or Feelings/consider people); and structure (Judging/preferring decisions versus Perceiving/staying open to new information). The DiSC profile is one of the most popular theories utilized in the business world, which divides people into four categories (Dominance, Influence, Steadiness, and Compliance) based on two dichotomies, outgoing/reserved and task-oriented/people-oriented.
All of these tools can reveal your own behavioral tendencies and preferences as well as provide useful insights into other people's styles.
Be Your Own Personality Indicator - ACED
While officially administered personality assessments are unquestionably valuable, they can be costly and time-consuming. With a little practice and common sense, however, you can learn to quickly recognize other people's personality types.
Want to become more attuned to behavioral styles at work? We suggest you make sure you have ACED these four main personality types: Analyzers, Conversationalists, Energizers, and Do-ers.
Analyzers
How They Interact with the World
Analyzers are motivated to make the right decision, no matter how long it takes. Rationality directs the decision-making process; they look for information, and lots of it. They want time to make comparisons and to review all of the relevant data before making recommendations. When they do finally act, it is with confidence that their actions are based upon hard facts. They work to avoid risk through careful consideration of all available information. Their work areas are typically neatly organized and highly functional.
How They Communicate with Others
Analyzers tend to be restrained in the ways they communicate. They typically use limited facial or physical gestures, instead preferring to rely on verbal or written communication filled with concrete, factual information. Analyzers don't like to be rushed, lest they miss something important. They may not always be brief, but they are direct.
How to Effectively Communicate with and Lead Them
Focus on the concrete, not the abstract
Adhere to preapproved schedules and procedures
Gather information and facts
Prepare to answer detailed, analytical questions, and don't be afraid to admit when you need time to find the answer
Keep conversations on task, and generally avoid small talk
Conversationalists
How They Interact with the World
Conversationalists are relationship-driven. They focus on feelings and emotions and, as such, their communication needs revolve around relationships. Conversationalists are always monitoring the feelings of those around them, and often subconsciously adjust their own emotions accordingly. They are highly effective collaborators and coaches. To them, everything is personal, and work is ultimately about people. Their work areas are usually comfortable and filled with photos of friends and family. A welcoming dish of candy may serve as an enticement for co-workers looking to talk about work…or just to talk.
How They Communicate with Others
Conversationalists are very expressive; they will never use only 5 words when 20 will do, and often accentuate their points with facial and hand gestures. You always know how conversationalists are feeling – they wear their heart on their sleeve both verbally and non-verbally. If you omit the personal, they are apt to assume you are being cold and distant because you are displeased.
How to Effectively Communicate with and Lead Them
Be attuned to the human dimension – open with personal questions (such as "How are the kids?") before diving in to work matters
Allow them to speak (and be sure to listen)
Make your praise personal ("Your proposal showed that you have real insight into the problem.") and your constructive criticism impersonal ("There were a lot of grammatical mistakes in the first draft of the proposal.")
Don't threaten (or appear to threaten)
Provide opportunities for them to interact with others – from working collaboratively to ensuring their workspace is not isolated
Energizers
How They Interact with the World
For Energizers, ideas are most important. Energizers are excited by the big picture and see everything as a creative opportunity. They enjoy being on the cutting edge and relish opportunities to try new approaches at work. Energizers are often enthusiastic supporters of new ventures, and they're quick to offer novel or innovative ways to do things differently. Their style is enthusiastic and high energy. Their work areas are often chaotic-looking to the outsider. There may be a system of organization, but only the energizers themselves understand it. Colorful and unusual decorations abound.
How They Communicate with Others
Energizers use a wide range of facial and physical gestures to complement their verbal, visual, and written communications. They are sometimes put off by individuals who seemingly don't share in their enthusiasm about a particular issue. Energizers enjoy collaboration but are comfortable working independently on passion projects.
How to Effectively Communicate with and Lead Them
Focus on the big picture, rather than nitty-gritty details
Be optimistic and enthusiastic
Tolerate a certain degree of disorganization / "organized chaos"
Allow conversational tangents
Encourage creative expression, and allow for the opportunity to devote some time to "passion projects"
Do-ers
How They Interact with the World
Do-ers have a strong bias for getting things done. They don't like to be bogged down in the details—they're interested in the bottom line. Do-ers expect clear, direct information without needless clutter. They can be effective delegators when the trust others to get the job done, and they expect as much out of others as they expect of themselves. They are results-driven and competitive in all things. Personal accolades (awards, citations, trophies, certificates, etc.) are often prominently displayed in their workspaces, which are otherwise functionally organized with everything in its place.
How They Communicate with Others
Because Do-ers are acutely sensitive to time and speed, they are sometimes perceived as impatient and impulsive. They speak directly and to the point—and they expect others to do the same. They do not have much patience for tangents, detailed explanations, or idle chitchat. Do-ers are able to find competition in any activity they undertake, and they always expect and actively seek to win.
How to Effectively Communicate with and Lead Them
Get to the point – give them the final destination, not the journey you took to arrive there
Control your emotions and don't take feedback personally
Be prepared and know what your conversational goal is going in
Find ways to motivate them through competition (at Ropella, we have monthly recruiting contests including Most Calls and Most Candidates Submitted, and the winners get to display trophies on their desks for the next month)
When giving feedback, focus on facts and results
Work with Style
By being able to identify a co-worker's or boss's preferred way of interacting, you can effectively modify your own style to best match his or her needs. When you understand, for example, that your boss is an Do-er, you can simply cut to the chase. Such knowledge is extremely helpful, especially if you're an Analyzer who may otherwise delve deep into background information that's important to you (but will only irritate them). By identifying your own style, you can also be open with others in asking for the type of interaction you need. "Hey, Bob, I get that you're a Do-er, but I'm more of an Analyzer. I know you're busy, but do you have a few minutes to take me through your logic on this idea so I can understand it better?"
When you form better working relationships, it leads to positive outcomes including increased job satisfaction, more recognition, and an even greater chance of advancement. As such, when the outcome is important, focus on the best way to interact with each individual on your team. It will allow you to maximize your working relationships and ensure your career success.
Which ACED personality type do you most identify with? Let us know in the comments! (Ropella CEO Patrick Ropella is a Do-er.) Then share this article with your network of ACED executives.
comments powered by

Disqus
Subscribe for the latest industry trends, insights and more!
Subscribe via
RSS Feed
|
ShareThis
Courting the Superstar Candidate
Posted: 03/27/2018 Category: RG White Paper
How does a company recruit successful, well-educated, highly desirable executives? What can you do to make your company and leadership opportunity stand out in a hyper-competitive labor market? How do you stop losing your best candidates to competitors? The answers to these questions are found in the three rules of recruiting: Relationship, Relationship, Relationship!
You can take the sting out of recruiting in today's hyper-competitive job market by focusing on building a strong relationship with prospective candidates right from the start. The stronger the relationship between you, your company and the candidate you want to bring onboard, the easier it is to recruit, interview, negotiate and successfully close an offer. A strong relationship built from the beginning of the recruiting process will greatly reduce the threat of counter offers and the odds of a rejection, and it will also ensure that those who ultimately join your leadership team will come into their first day full of confidence in their ability to make a significant impact at your organization.
1. Relationship Building Before the Interview
We've all heard the saying, "You only get one chance to make a first impression." By making the best possible first impression, you increase your chances of having a successful face-to-face interview while laying a good foundation for closing the deal at the end of the process. Whether it's a search for a Chief Operations Officer, a Business Unit President, or a Vice President of Research & Development, put effort into the little details and make a favorable impact on every candidate. One way to build strong relationships with your candidates right from the start is to send the following information to candidates in advance of the interview process:
Welcome Letter – Signed by the hiring authority, the president or the most senior level executive who'll be involved in the interview process, this letter lets the candidate know that you are looking forward to meeting with them to discuss the possibility of them joining your team.
Position Description – Polish it up & put it on company letterhead. Put as much emphasis on selling the job and company as on describing the position. Consider writing your position description in second person rather than third ("You will…" instead of "The ideal candidate will…") as this personalizes the position and helps candidates see themselves in it.
Organizational Charts – Show where the position fits within the overall organizational structure, especially those positions directly above and below the candidate is interviewing for.
Annual Report – Include any financial documents you make available to the public.
Company Information – You can send Corporate Brochures to share information that best describes the company as a whole, Division Brochures to showcase products and markets for the open position, or a custom marketing piece that includes all of this information.
Business Cards – The hiring manager's business card and any other key interview contacts, so the candidate can easily reach out at any point in the hiring process. You may even want to include short bios on the hiring team and/or immediate superiors/subordinates in order to give the candidate a stronger picture of how they would fit into your organization.
Directions - To the site where the position is going to be based and where off-site interviews are going to take place; consider printing a color map. Depending on the size of your campus, in addition to driving directions, you may want to include information on where within your complex/building the candidate will need to go. If you do include a campus map, you should also highlight other areas of interest that the candidate will be able to consult in their first days on the job.
Community Information – If the position would require the candidate to relocate, you will need to sell the location as well as the opportunity itself. You can get this information from your local Chamber of Commerce and/or a local Realtor.
Realtor Contact – Get a business card and brochure of a realtor who understands your company and community and how to sell relocating candidates on the area.
His and Hers Packets – Send two of the company, community and realtor information packets so both the candidate and spouse have materials they can review.
2. Relationship Building During the Interview
Once you've laid the proper groundwork prior to your face-to-face meeting, your next focus is to keep the momentum going with a great interview. It's a chance for you to sell the candidate on the company, the position, and the community (if it's a relocation). But beware – the psychology of interviewing can get very complicated. Keep it simple and remember that your most important task is to continue "courting" the candidate and sell him or her on the opportunity to work for your company.
"Sell" the Company
Candidates often make decisions based on emotions and then defend them with logic. Think back to the last time you interviewed for a position. What information was most important to you? During the meeting, be candid and offer information that will help the candidate feel good about the position. It is also vital to allow the candidate equal time to ask questions that are important to them and to address related issues that may affect their spouse and family.
Take the time to think through the questions you are most likely to be asked during the interview. Be prepared to answer these following 10 most commonly asked questions:
Why is the position open, how long has it been open, and why haven't you filled it until now?
How would you describe the company's stability; are you for sale or reorganizing?
What is the hot news on the street about your company, both positive and negative?
How would you describe the corporate culture and/or political landscape here?
Why do you like working here and where do you see yourself in 3 to 5 years?
Describe your background, interests and management style.
What is the greatest challenge you expect the new candidate will face in this job?
What are the growth options in this job? Can you share any past promotional success stories?
How do you feel about the interviewee as a candidate based on their resume and this interview?
Where do we go from here and how quickly do you expect to make a decision/offer?
Be honest and straightforward when responding to any of these questions. If there has been negative press surrounding your company, address it head-on instead of sweeping it under the rug. If you are not feeling as excited about the candidate as you thought you would be, don't string them along and make them think they are currently your top choice. You should also have a strong timeline in place for the next steps – ideally you want to move quickly or candidates may accept other opportunities while you're still dragging your feet, but they will be more likely to be patient if they know when to expect to hear from you.
Behavioral Interviewing Techniques
After you've done your best to "sell" the company to the candidate, now it's their turn to "sell" themselves to you. This is beyond the scope of this article, but be sure to check out our article on Techniques for Behavior-Based Interviewing to determine which candidate is the best fit for the job.
3. Relationship Building After the Interview
Making a job change is a complex decision, made even more complicated when it affects a spouse, in- laws, children, grandparents and close friends. After the interview phase is complete, don't forget to leave a lasting, positive impression on each candidate. The better they feel about the job, the company, the position and you, the easier the decision will be for them. Below is a post-interview relationship building checklist you can use to solidify your relationship with each candidate after the interview.
If relocation is required, invite the spouse to visit the local area during the final interview, or immediately following, in order to get them excited about the move before asking a candidate to accept an offer. Offer two tickets to a sporting event, play or a musical so the trip has a break for fun, too.
Take the candidate and spouse out for dinner with the hiring authority and spouse and another couple from the company.
Are there any employees who grew up in the same area as this candidate, went to the same college, or previously worked for a same past company as this candidate? If so, try to work this employee into the interview process.
Send a follow-up email or overnight express letter immediately after the interview (or after each interview, depending on the complexity of your hiring process). Thank them for their time, then outline how things went and your planned intentions and next steps. Make sure to personalize this, rather than having a stock letter into which you insert their name. (Most of the letter can be pre-drafted, so long as you make sure to include a personal touch.)
If you can't arrange to pay any interview expenses upfront, then reimburse candidates immediately! Unless, of course, you want to make your company look bad? Then make a candidate pay for his own interview expenses and make him wait for the reimbursement.
If you follow the principles of building the relationship with prospective employees before, during, and after the interview, you will be able to win over your Superstar Candidate!
What does your workplace DNA look like? Let us know in the comments, then share this article with your network of culturally-savvy (or not-so-savvy) executives.
comments powered by

Disqus
Subscribe for the latest industry trends, insights and more!
Subscribe via
RSS Feed
|
ShareThis
Presidential Helicopter Change of Command Ceremony
Posted: 03/21/2018 Category: RG Company NewsRG Employee New
Today, our CEO, Patrick B. Ropella, and President, Robbie Ropella, departed on a journey to our nation's capital for a very special Change of Command Ceremony. Tomorrow, Thursday, March 21, 2018, Patrick's nephew, Colonel Eric Ropella (of the U.S. Marine Corps) will receive a substantial promotion. Eric is taking over command of the Presidential Helicopters, including Marine One (the helicopters President Trump travels in). We are very honored to count Colonel Ropella as a member of the ROPELLA family and would like to express our deepest gratitude for his long and loyal service to our country.
comments powered by

Disqus